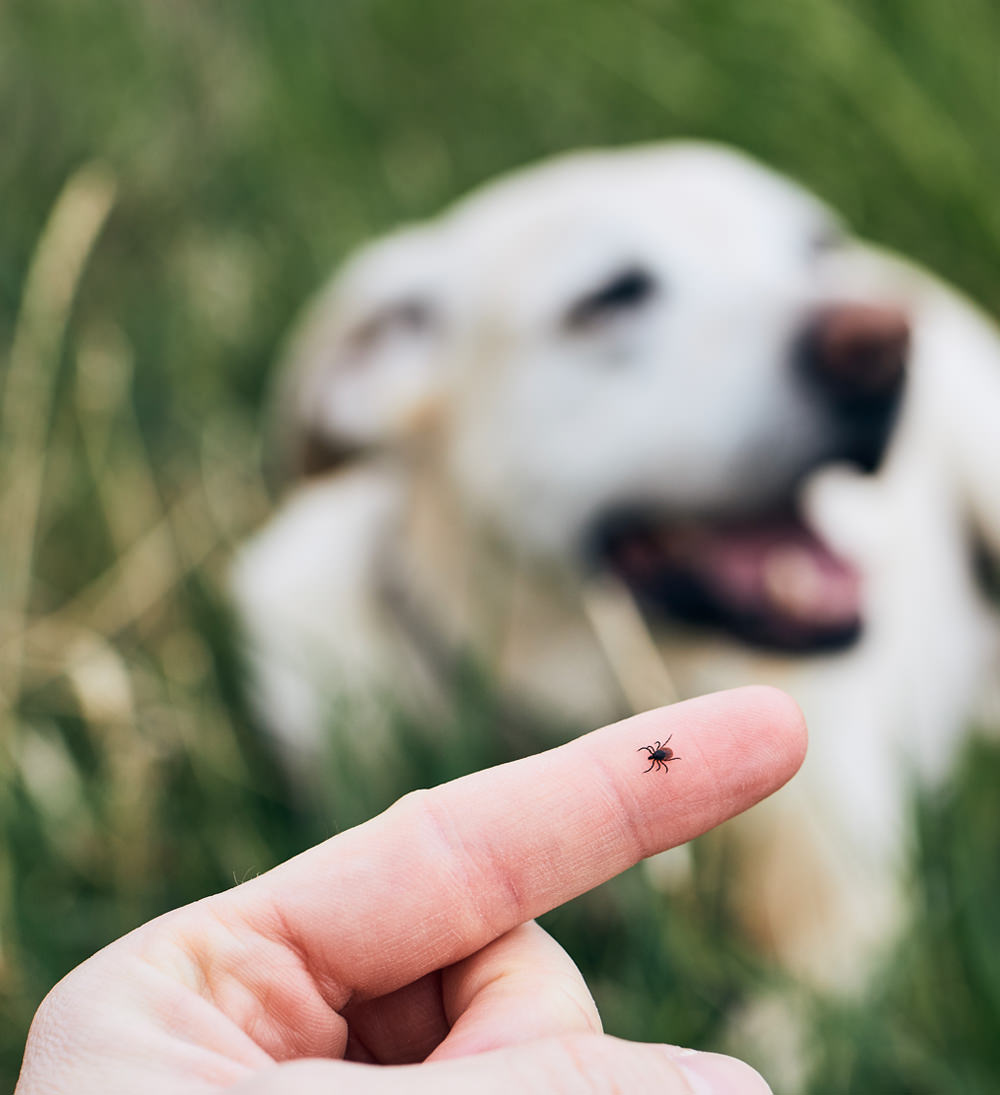 This is a blood sample collection study in dogs diagnosed with Lyme disease. There is not an investigational treatment or interventional therapy in this study.
This is a fully funded sample collection study. There is no cost to the owner/pet parent for testing for Lyme disease and the owner will receive $100 at enrollment and $100 at study exit. The clinic is compensated for sample collection activities.
Is your dog eligible for this study?
Owners must be willing to commit to the visit schedule over a 6-month duration.
Blood samples are collected at the clinic at diagnosis and on Days 45, 90, 120, 150 and 180.
Lyme disease testing is paid for by the study
Owners receive $100 at enrollment and $100 at study exit
Dog must have tested positive for Lyme disease on Snap 4Dx
Planned treatment with Amoxicillin or Doxycycline
Symptomatic or asymptomatic disease
No treatment for prior tick-borne disease
No treatment with Doxycycline, Tetracycline, Ampicillin, Imidocarb, Cefovecin, or fluroquinolones for other reasons within the last 4 months
Franklin Animal Clinic
2990 N Morton St
Franklin, IN 46131
(317) 434-1755
Animal Hospital of Dauphin County
241 S. Hershey Rd
Harrisburg, PA 17112
(717) 775-7554
Hillsdale Animal Hospital
134 Medical Dr
Advance, NC 27006
(336) 281-3344
Cape Ann Veterinary Hospital
462 Essex Ave
Gloucester, MA 01930
(978) 283-3238
Quakertown Veterinary Clinic
2250 N. Old Bethlehem Pk
Quakertown, PA 18951
(215) 515-8810
Oak Pointe Veterinary Care
3165 Reese Rd, NW
Dover, OH 44622
(330) 343-8881
Marbletown Animal Hospital
3056 NY-213
Stone Ridge, NY 12484
(845) 687-7800
Waterville Veterinary Clinic
7383 Madison St
Waterville, NY 13480
(315) 841-4021
Brighton-Eggert Animal Clinic
2880 Sheridan Dr
Tonawanda, NY 14150
(716) 833-9060
Mt. Nittany Veterinary Hospital
200 Elmwood St
State College, PA 16801
(814) 237-4272
Vienna Animal Hospital
531 Maple Ave W
Vienna, VA 22180
(703) 938-2121
Pender Veterinary Centre
4001 Legator Rd
Fairfax, VA 22033
(703) 591-3304